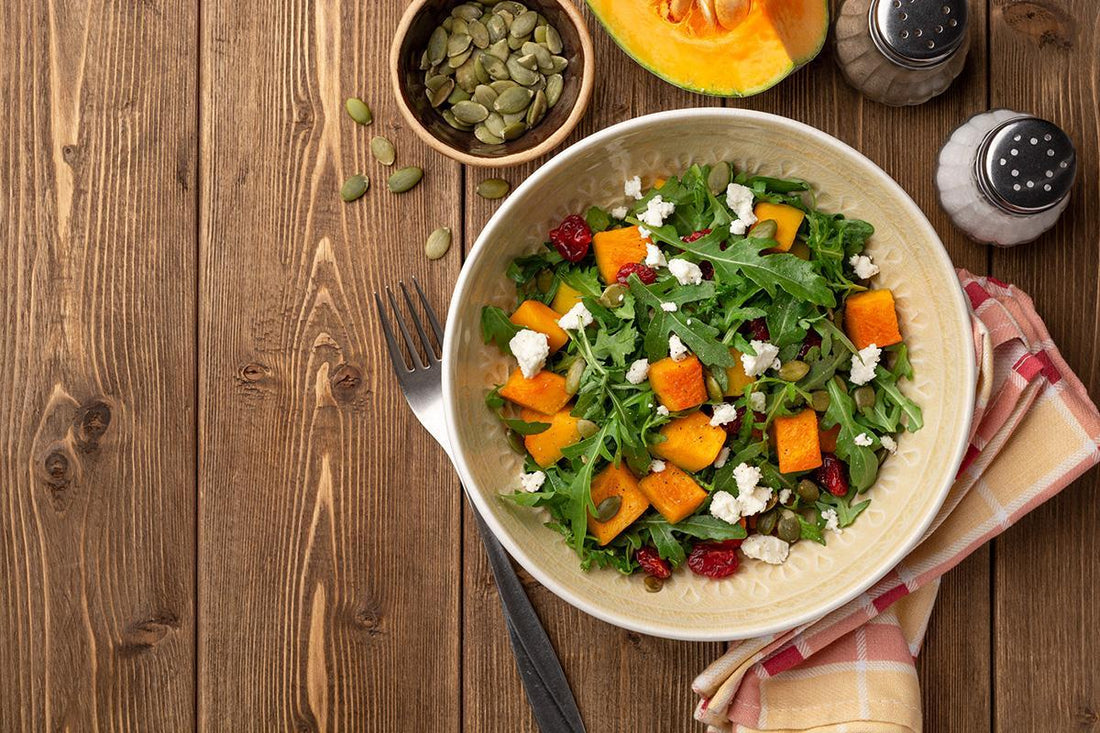 Butternut Squash and Honey Balsamic Vinaigrette amp up the flavor of this colorful, flavorful salad.
INGREDIENTS
1 tbsp olive oil
1 cup butternut squash (, small diced)
salt and pepper (, to taste)
1 cup arugula
1/4 cup Walden Farms Honey Balsamic Vinaigrette
1 oz feta cheese (, crumbled)
1 tbsp dried cranberries
1 tbsp pumpkin seeds
INSTRUCTIONS
Heat oven to 450°F.
In a bowl, combine the first 3 ingredients. Transfer onto a baking sheet and roast for about 15 minutes, stirring occasionally.
In a bowl, combine the arugala, dressing and roasted vegetables. Toss to combine and divide onto 2 plates. Sprinkle the feta cheese, cranberries and pumpkin seeds on top.
For extra protein, add chicken breast, fish, or beans, remembering to add the extra SmartPoints.
Products