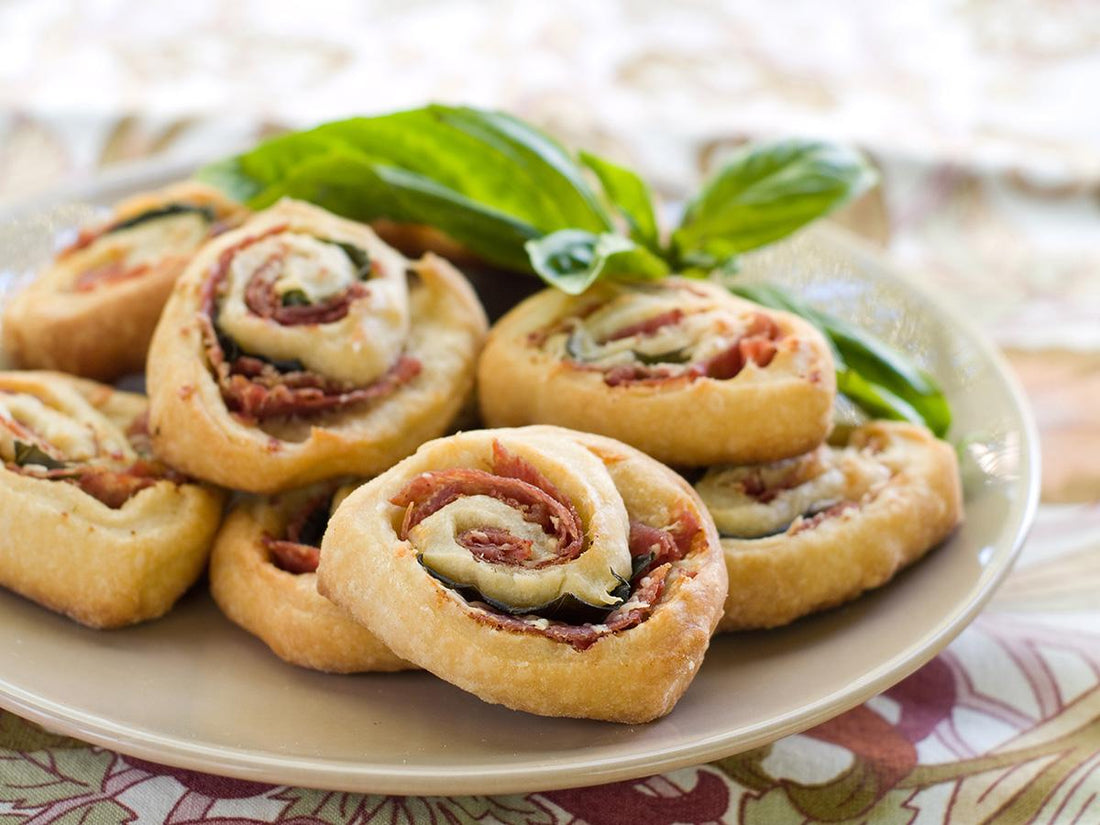 Let the good times roll with these tasty treats!
INGREDIENTS
1 refrigerated thin-crust pizza dough
8 oz ham (, very thinly sliced)
4 oz mozzarella cheese (, shredded)
1/2 cups Walden Farms Honey Dijon Dressing
2 tbsp sesame seeds (, or poppy seeds)
INSTRUCTIONS
Heat the oven to 350° and spray a 9x13" baking pan.
Unroll pizza dough on a cutting board; brush half of the dressing on it. Lay the ham slices, followed by the cheese. Start out from the end closest to you and roll the dough tightly, jelly-roll style. Pinch the ends. Cut the roll into 12 even pieces and lay them flat on the pan. Drizzle the other half of the remaining dressing and top with the poppy or sesame seeds. Bake for 25 to 30 minutes.
Pinwheels can be stored in the refrigerator for 2 to 3 days and simply reheated. They can also be frozen.
Products