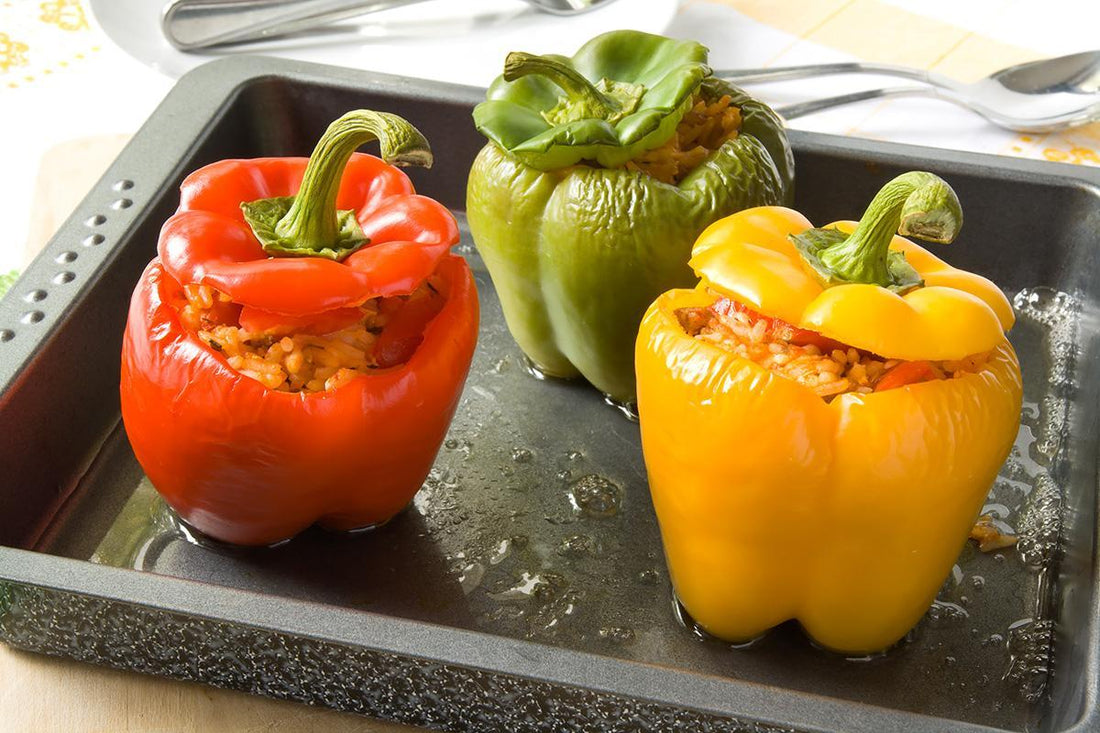 A lighter twist on a tasty classic!
INGREDIENTS
2 med yellow bell peppers
2 tsp olive oil
1 shallot (, minced)
1 1/2 cups riced cauliflower
6 slices turkey bacon (, cooked and chopped)
1/4 cup Walden Farms Raspberry Vinaigrette
2 tbsp raisins
1 tbsp mint (, minced)
salt and pepper (, to taste)
INSTRUCTIONS
Heat the oven to 400°F. Cut top off each pepper; scoop out seeds and white membrane.
Heat a small skillet, add oil, shallot, and cook for a few minutes. Add cauliflower, raisins, salt, and pepper. Cook 3 to 4 minutes longer. Remove from heat and add bacon, mint, and vinaigrette. Toss to combine and stuff the peppers. Transfer stuffed peppers, uncovered, along with the tops, into a small, sprayed baking dish and bake for 20 to 25 minutes. When done, cover peppers with the tops and serve.
Enjoy with a leafy green salad.
Products