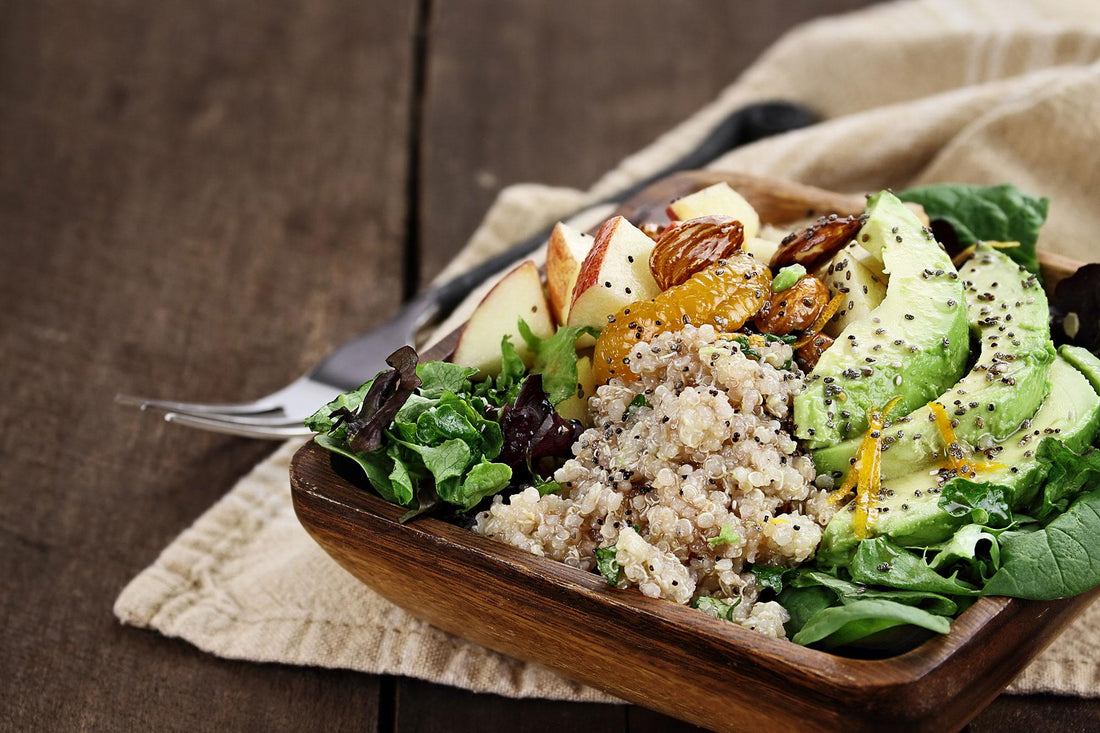 Quinoa, Apple and Avocado Salad
Here's a lovely lunch salad that's packed with lots of goodness.
INGREDIENTS
1 cup quinoa (, cooked and cooled)
1 red apple (, cored and sliced)
1 ripe avocado (, sliced)
1/2 cup Walden Farms Pear & White Balsamic Vinaigrette (or Walden Farms Raspberry Vinaigrette)
1/4 cup mandarin oranges and figs
4 cups mixed greens
1/3 cup chopped toasted walnuts
2 tbsp black sesame seeds
INSTRUCTIONS
In large bowl, place mixed greens, quinoa, apple slices, avocado slices, mandarin oranges and figs.
Top with vinaigrette, walnuts and black sesame seeds.
NOTES
Tips:
• Top the salad with chickpeas, lentils or tofu to boost protein.
Nutrition Facts
Per serving
Calories 170
Fat 6g
Saturated Fat 0.5g
Cholesterol 0mg
Sodium 180mg
Carbohydrate 24g
Fiber 3g
Sugars 4g
Protein 6g
WW SmartPoints = 5
Products