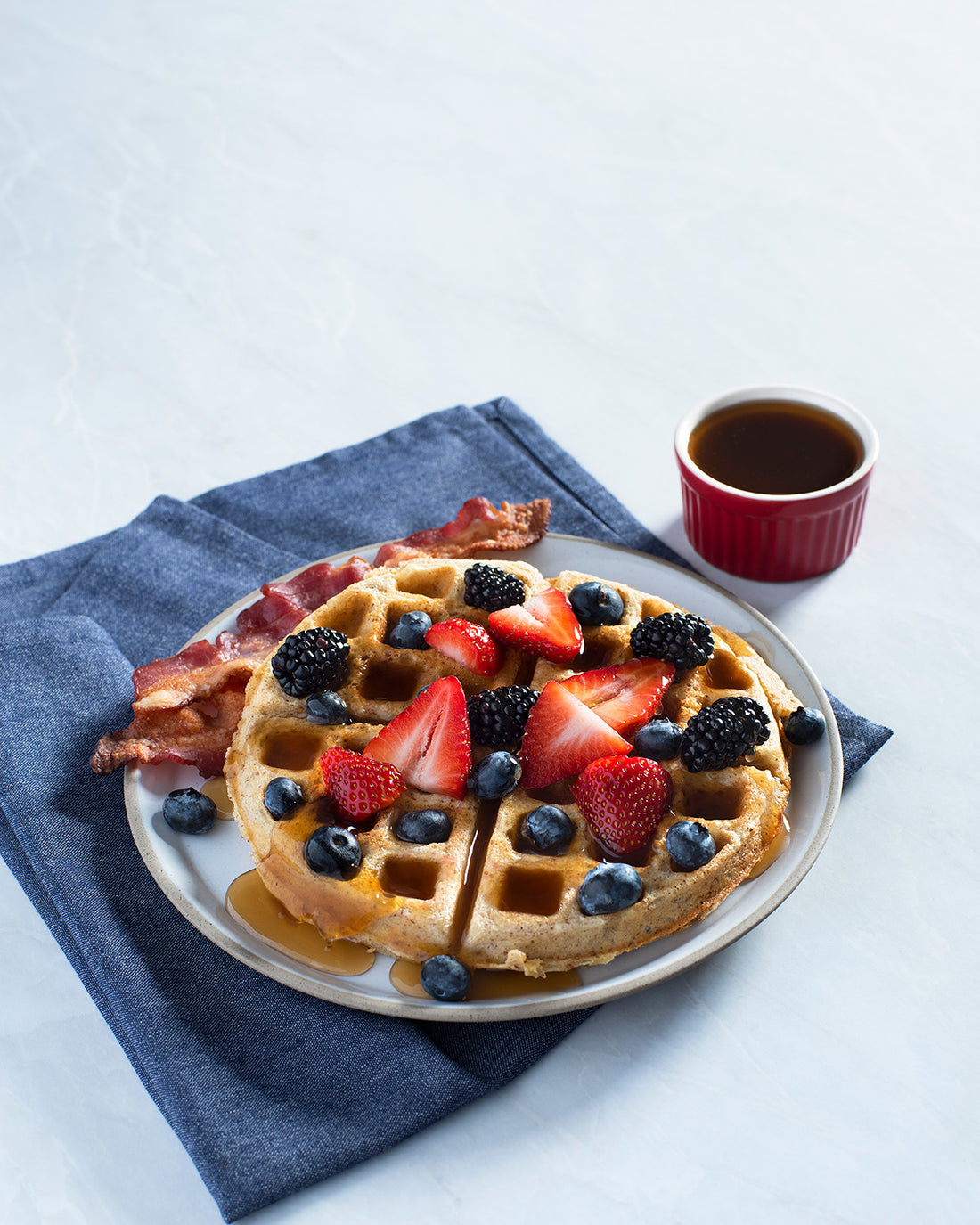 Made with almond flour and cream cheese, and sweetened with pancake syrup, these tender waffles are light and fluffy.
INGREDIENTS
1 cup Walden Farms Pancake Syrup (, divided)
6 eggs
2 cups almond flour
4 oz light cream cheese (, at room temperature)
1/4 cup 2% milk
2 tbsp butter (, melted)
2 tsp baking powder
1 tsp vanilla extract
1/4 tsp salt
2 cups mixed fresh berries (, optional)
INSTRUCTIONS
In blender, purée 1/4 cup pancake syrup, eggs, almond flour, cream cheese, milk, butter, baking powder, vanilla and salt until smooth.
Preheat waffle iron. Ladle or pour 3/4 cup batter into waffle iron, spread evenly to cover grid surface. Close lid; cook for 3 to 5 minutes or until steam stops emerging from waffle iron, and waffles are golden brown and crisp.
Serve waffle with remaining pancake syrup and berries, if desired.
NOTES
Tip: Alternatively, omit the berries and serve as a sweet and savory waffle with bacon and pancake syrup.
Nutrition Facts
Per serving
Calories 280
Fat 23g
Saturated Fat 6g
Cholesterol 160mg
Sodium 320mg
Carbohydrate 8g
Fiber 3g
Sugars 2g
Protein 12g
WW SmartPoints = 9
Products