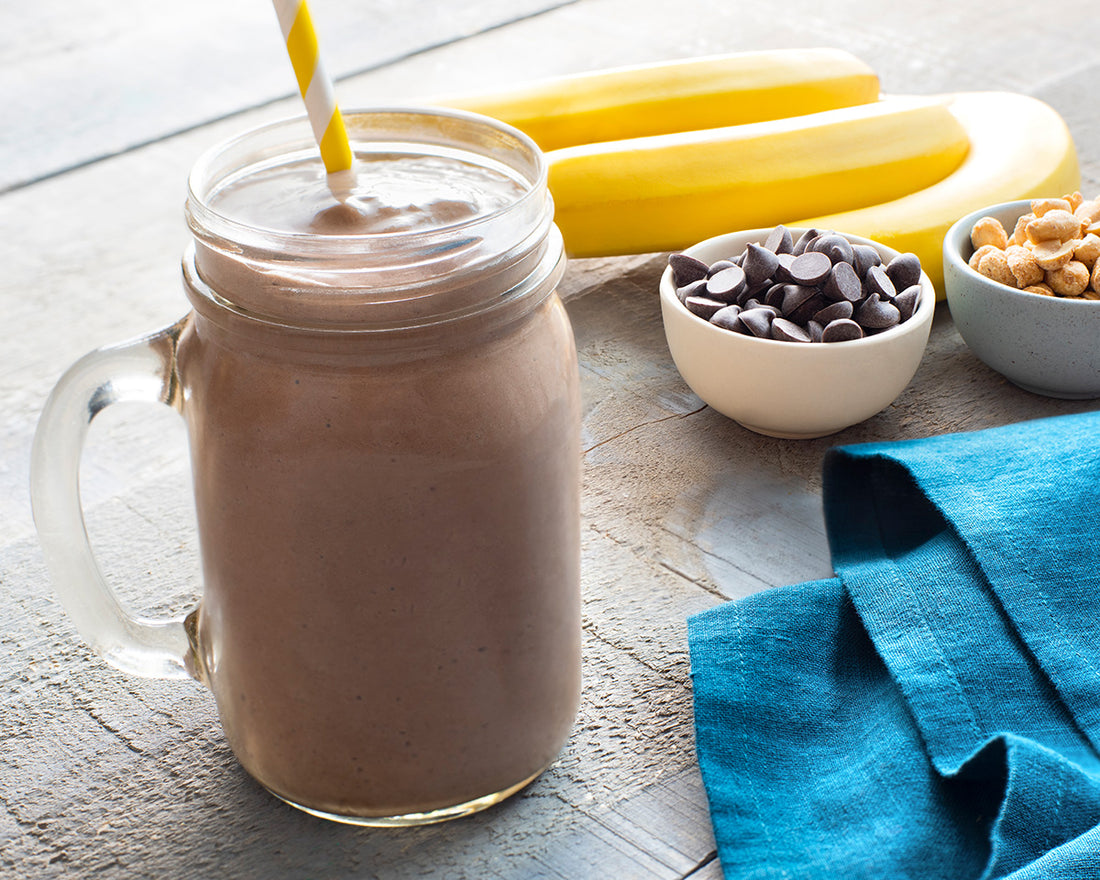 Chunky Monkey Chocolate Shake
Everyone will go bananas for this rich and creamy chocolate shake!
INGREDIENTS
2 bananas (, frozen)
1 cup ice cubes
1 cup skim milk
1 cup almond milk
1/2 cup Walden Farms Chocolate Dip (, approx)
2 tbsp Walden Farms Whipped Peanut Spread
INSTRUCTIONS
In blender, purée bananas, ice cubes, milk, almond milk, chocolate dip and Whipped Peanut Sutter until smooth.
Divide among 5 tall glasses. Garnish with a drizzle of chocolate dip.
NOTES
Tip: Top with coconut whipped cream and toasted peanuts, if desired.
Nutrition Facts
Per 1 shake
Calories 100
Fat 3.5g
Saturated Fat 0.5g
Cholesterol 0mg
Sodium 100mg
Carbohydrate 15g
Fiber 2g
Sugars 9g
Protein 4g
WW SmartPoints = 4
Products