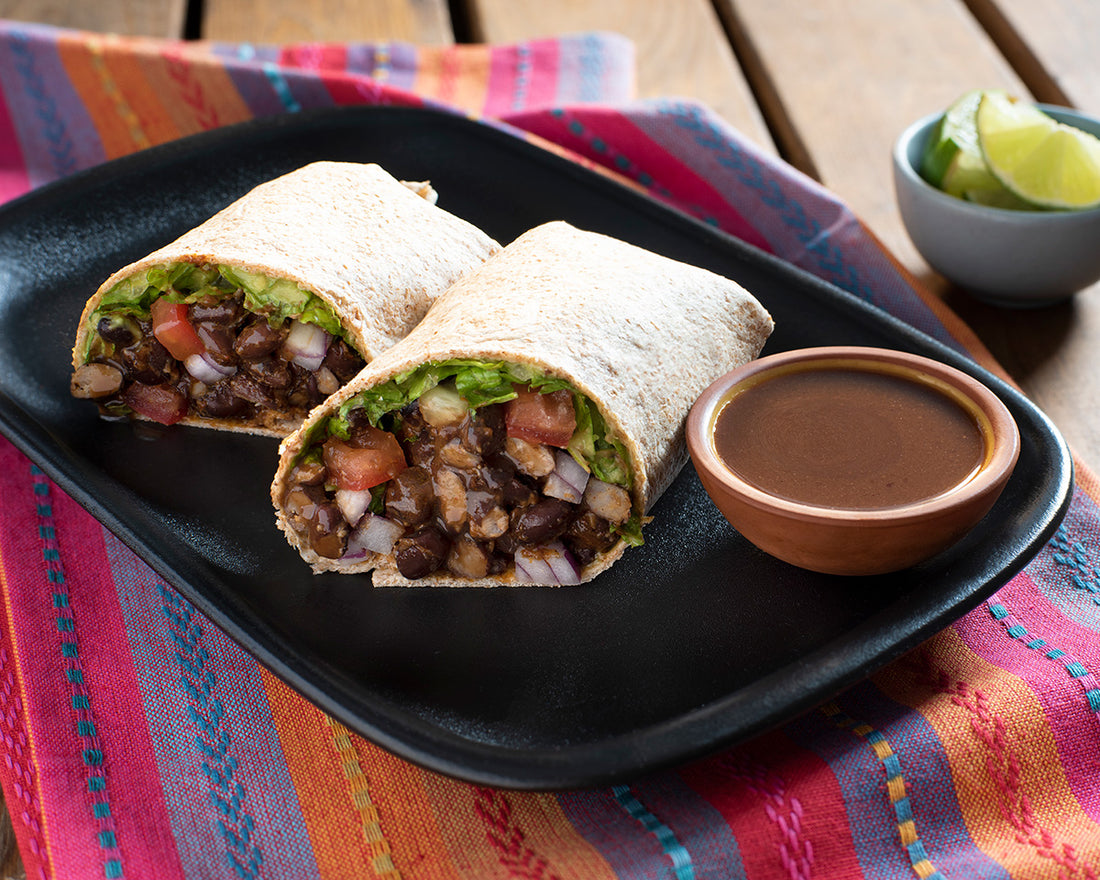 Easier than take-out, this vegan burrito takes only minutes to prepare for a simple and satisfying lunch.
INGREDIENTS
1 tbsp olive oil
1 can (19 oz black beans (, drained and rinsed))
1/2 cup Walden Farms Original BBQ Sauce
1 tbsp each ground cumin and chili powder
1 cup prepared guacamole (, optional)
4 large whole wheat tortillas ((10-inch))
2 cups shredded lettuce
1 cup diced tomatoes
1/4 cup diced red onion
1/4 cup finely chopped fresh cilantro
2 green onions (, thinly sliced)
INSTRUCTIONS
Heat oil in skillet set over medium-high heat; cook black beans, BBQ sauce, cumin and chili powder for about 5 minutes or until beans are heated through and well coated. Remove from heat and let cool slightly.
Meanwhile, spread guacamole, if using, evenly down along center of each tortilla, leaving 1-inch border at top and bottom. Top with lettuce, black bean mixture, tomatoes, red onion, cilantro and green onions. Fold up bottom of tortilla over filling, then fold in sides; roll up tightly starting from the bottom.
NOTES
Tips:
• For a spicy burrito, substitute Walden Farms Thick & Spicy BBQ Sauce for Original BBQ Sauce.
• For a gluten-free burrito, use corn tortillas instead of whole wheat tortillas.
Nutrition Facts
Per 1 burrito
Calories 300
Fat 9g
Saturated Fat 1.5g
Cholesterol 0mg
Sodium 920mg
Carbohydrate 47g
Fiber 10g
Sugars 3g
Protein 11g
WW SmartPoints = 9
Products