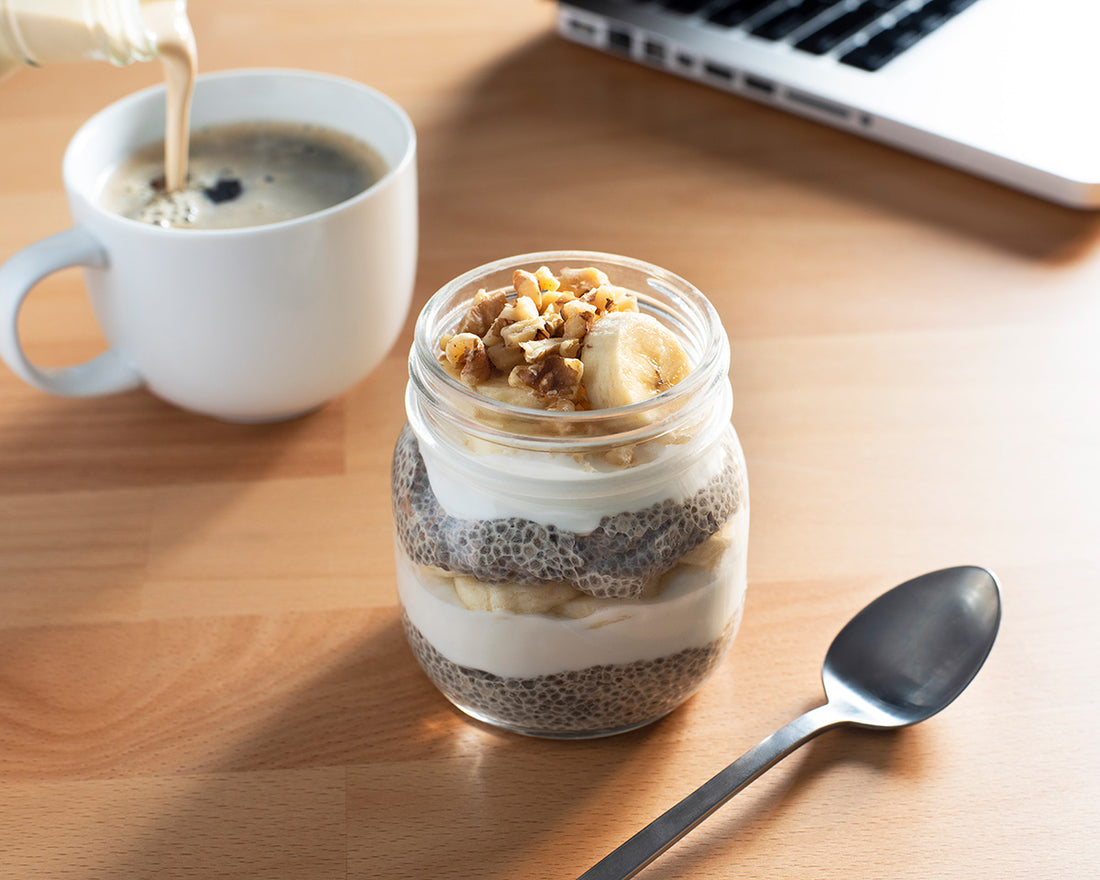 Caramel Banana Chia Pudding Parfaits
Vegan, dairy-free and gluten-free, these yummy breakfast parfaits are a great way to start the day.
INGREDIENTS
1 1/2 cups gluten-free oat milk
1/2 cup chia seeds
1/2 cup Walden Farms Caramel Coffee Creamer
2 cups dairy-free yogurt
4 bananas (, sliced)
1/3 cup chopped toasted walnuts (, optional)
INSTRUCTIONS
In bowl or jar, stir together oat milk, chia seeds, and creamer. Cover and refrigerate for about 4 hours or until thoroughly chilled.
Layer half of the chia pudding, yogurt and bananas in eight 4-oz glasses or jars. Repeat layers. Garnish with toasted walnuts, if desired.
NOTES
Tips:
• To make oat milk, soak 1 cup gluten-free steel-cut oats in 3 cups filtered water for at least 1 hour. In high-speed blender, mix on high until well blended. Strain through nut milk bag or cheesecloth, squeezing out milk from oats. Refrigerate until chilled. (Can be refrigerated in airtight container for up to 1 week.)
• Substitute almond milk or coconut dairy-free beverage for oat milk if desired.
Nutrition Facts
Per serving
Calories 140
Fat 5g
Saturated Fat 0.5g
Cholesterol 0mg
Sodium 35mg
Carbohydrate 20g
Fiber 5g
Sugars 7g
Protein 4g
WW SmartPoints = 5
Products