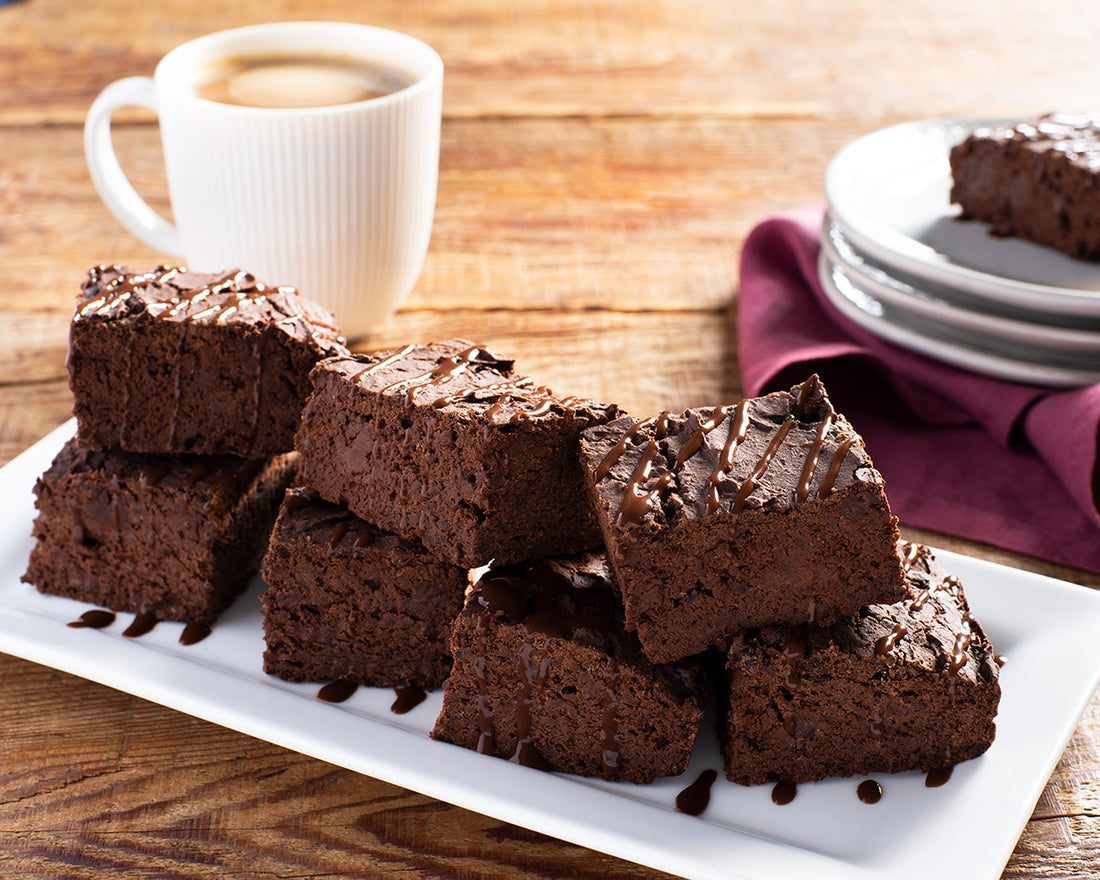 Black Bean Mocha Brownies
Dense and chocolaty, these gluten-free brownies are accented with Walden Farms Coffee Mocha Creamer for added flavor.
INGREDIENTS
1 cup gluten-free all-purpose flour
1/2 tsp baking powder
1/2 tsp baking soda
1/2 tsp salt
1 can (15 oz black beans (, drained and rinsed))
4 eggs
3/4 cup cocoa powder
3/4 cup Walden Farms Pancake Syrup
1/3 cup canola oil
1/4 cup Walden Farms Coffee Mocha Creamer
1/2 cup sugar free dark chocolate chips
INSTRUCTIONS
Preheat oven to 350˚F. Grease and line 9-inch square baking pan with enough parchment paper to leave overhang; set aside.
In large bowl, whisk together flour, baking powder, baking soda and salt; set aside. In blender, purée black beans, eggs, cocoa powder, pancake syrup, oil and creamer until smooth; stir into flour mixture until combined. Fold in chocolate chips.
Scrape batter into prepared pan; smooth top. Bake for 25 to 35 minutes or until top is dry and edges start to pull away from sides. Let cool completely on rack. Remove from pan using parchment paper overhang; cut into squares.
NOTES
Tip: Serve with a dusting of cocoa powder and drizzle of Walden Farms Chocolate Dip or Syrup if desired.
Nutrition Facts
Per serving
Calories 140
Fat 10g
Saturated Fat 2.5g
Cholesterol 45mg
Sodium 190mg
Carbohydrate 15g
Fiber 4g
Sugars 1g
Protein 4g
WW SmartPoints = 5
Products