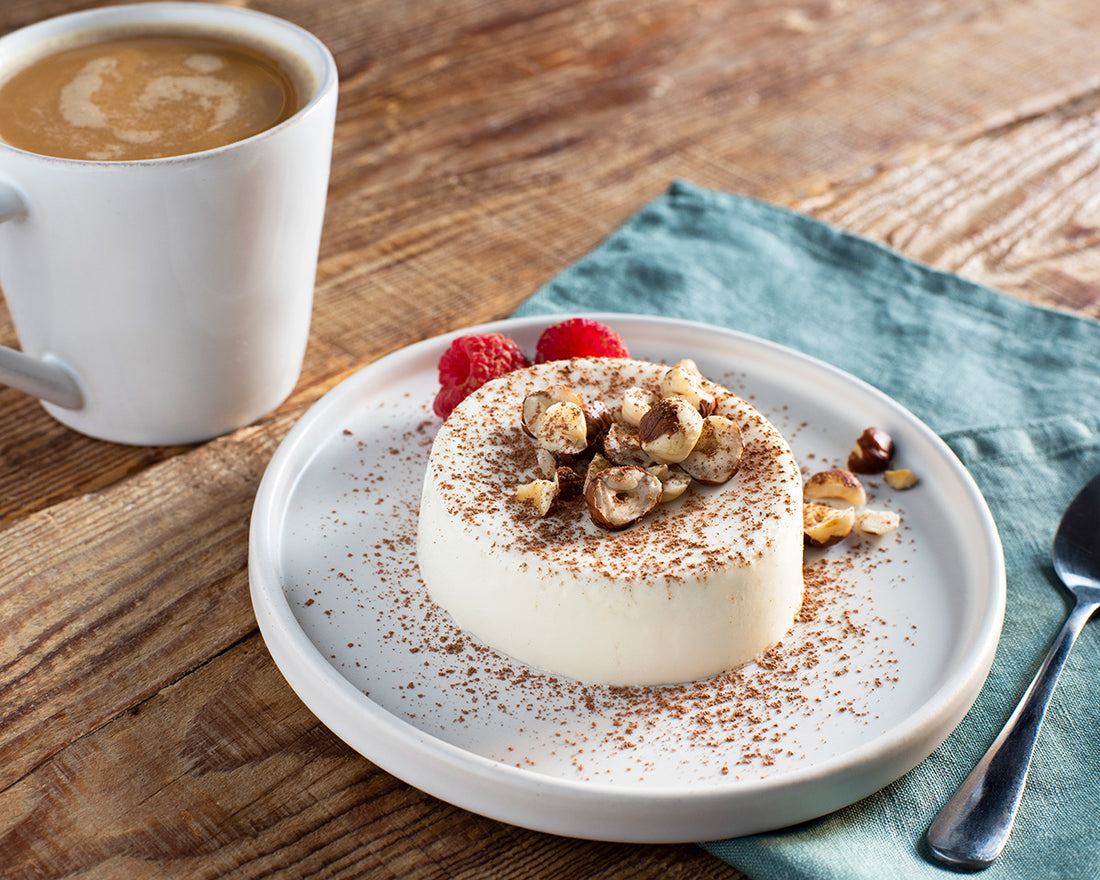 This Italian-style dessert is the perfect make-ahead ending for easy entertaining.
INGREDIENTS
1/2 cup 35% heavy cream
1/2 cup Walden Farms Hazelnut Coffee Creamer
1 1/2 cups 2% milk (, divided)
1 pkg (0.25 oz unflavored gelatin powder)
4 tsp cocoa powder
1/4 cup chopped toasted hazelnuts (, optional)
INSTRUCTIONS
In saucepan set over medium heat, heat cream, creamer and 1 cup milk until mixture starts to simmer around edge of pan.
Meanwhile, in small bowl, sprinkle gelatin over remaining milk; let stand for about 5 minutes or until gelatin has softened. Whisk into cream mixture until dissolved.
Divide cream mixture among 6 lightly greased ramekins or small dome-shaped bowls. Cover with plastic wrap; refrigerate for about 6 hours or until set.
To serve, invert onto serving plates. Dust with cocoa powder and sprinkle with hazelnuts, if desired.
NOTES
Tip: Alternatively, drizzle with Walden Farms Chocolate Syrup or Chocolate Dip.
Nutrition Facts
Per serving
Calories 110
Fat 9g
Saturated Fat 5g
Cholesterol 30mg
Sodium 35mg
Carbohydrate 4g
Fiber 0g
Sugars 3g
Protein 4g
WW SmartPoints = 5
Products