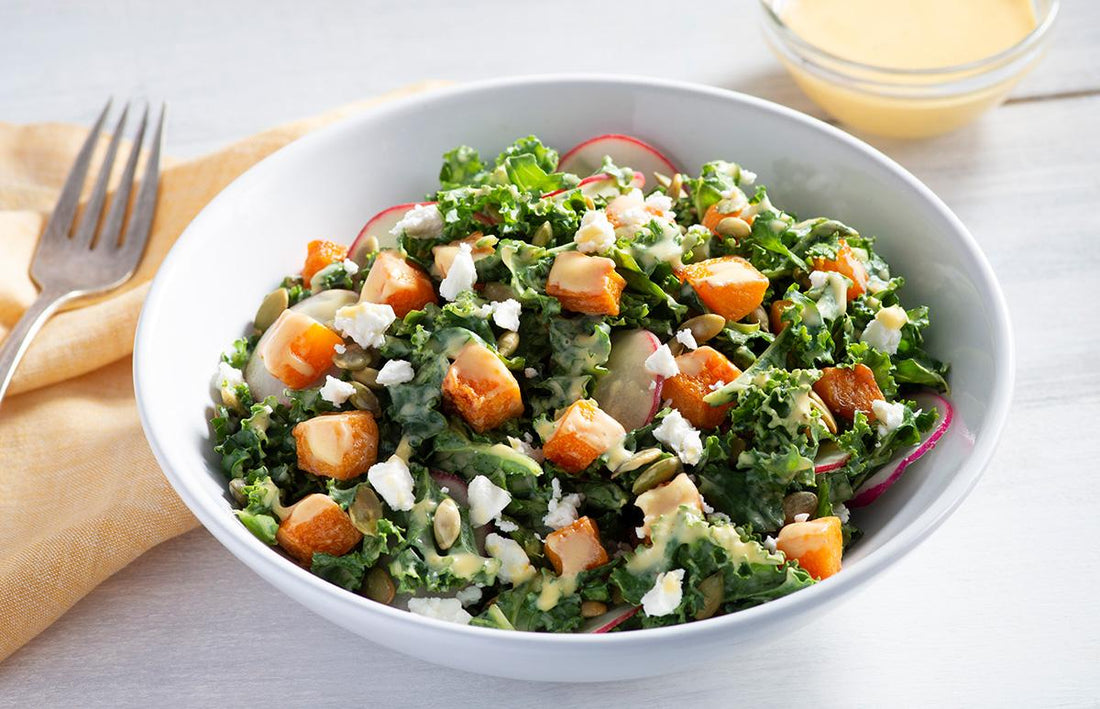 Butternut Squash and Kale Salad with Feta Cheese
This tasty kale and butternut squash salad is loaded with flavor and nutrition.
INGREDIENTS
4 cups diced butternut squash
1 tbsp olive oil
1/4 tsp each salt and pepper
6 cups shredded kale leaves
1/2 cup Walden Farms Honey Dijon Dressing
6 thinly sliced radishes
1/3 cup finely crumbled feta cheese
1/4 cup toasted pumpkin seeds
INSTRUCTIONS
Preheat oven to 425˚F. Toss together butternut squash, oil, salt and pepper. Arrange in single layer on parchment paper–lined baking sheet; bake for 20 to 25 minutes or until golden brown and tender.
In large bowl, toss together butternut squash, kale, dressing and radishes until well coated; add feta and pumpkin seeds. Toss well.
NOTES
Tip: Substitute goat cheese for feta cheese if desired.
Nutrition Facts
Per serving
Calories 140
Fat 7g
Saturated Fat 2g
Cholesterol 5mg
Sodium 410mg
Carbohydrate 15g
Fiber 4g
Sugars 2g
Protein 6g
WW SmartPoints = 4
Products