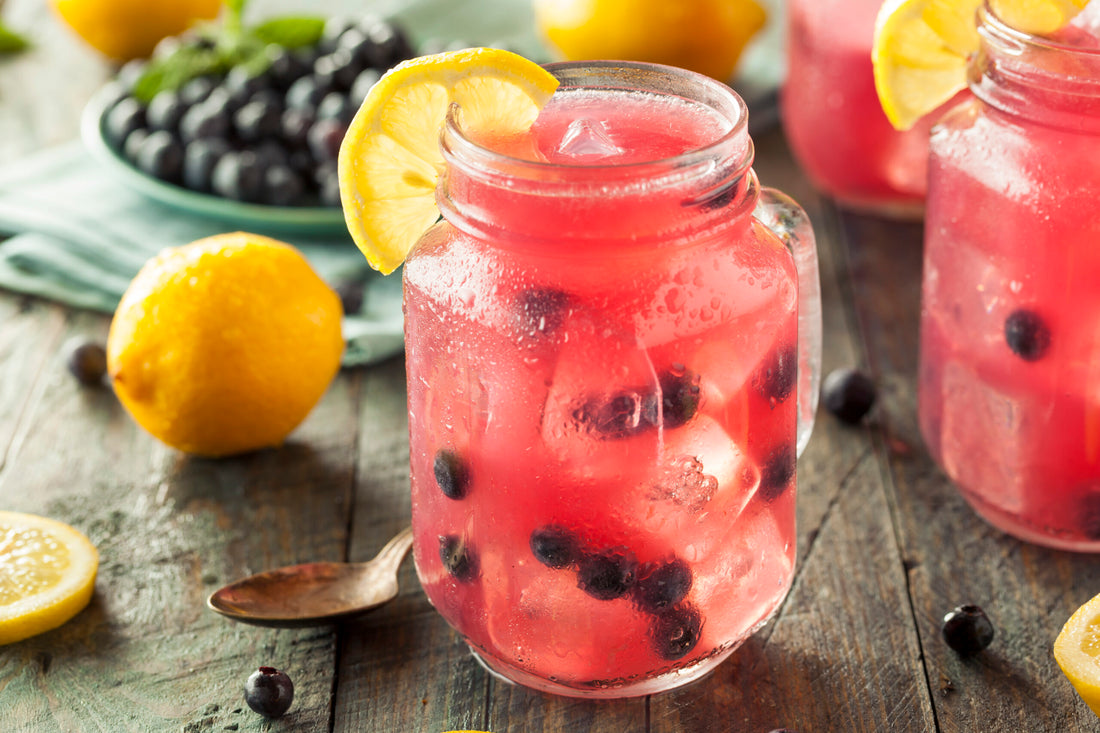 A refreshing homemade Blueberry Lemonade using fresh blueberries, tart lemon juice and Walden Farms Blueberry Syrup to sweeten!
INGREDIENTS
1/3 cup Walden Farms Blueberry Syrup
3 cups fresh blueberries
1 cup lemon juice
5-6 cups water (, divided)
Additional blueberries and lemon slices for garnish
INSTRUCTIONS
Bring one cup of water to a boil. Whisk in Walden Farms Blueberry Syrup until dissolved. Set aside to cool slightly.
Add blueberries, lemon juice, and 1 cup of water to a blender and blend until pureed. Strain through a fine mesh sieve and discard any solids.
Stir together the blueberry puree, syrup mixture and remaining 3-4 cups of water. Chill and serve over ice.
NOTES
Save 50 calories, save 12g carbs, save 12g sugar
Products