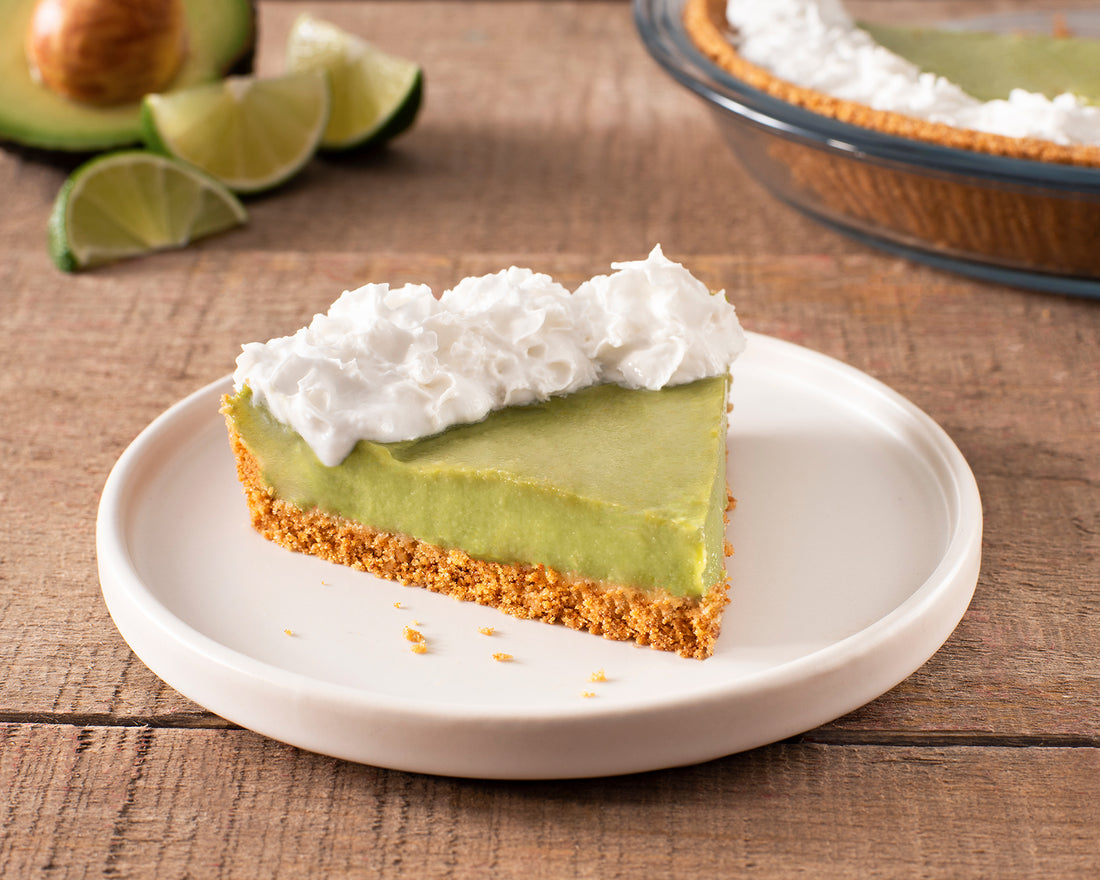 This is a colorful and healthful pie that your whole family will love!
INGREDIENTS
3 ripe avocados (, halved, pitted and peeled)
1/2 cup Walden Farms Pancake Syrup
1 tbsp key lime zest
1/4 cup key lime juice
3 tbsp coconut oil (, melted and cooled)
1 MI-DEL® Gluten Free Graham Style Pie Crust
1 1/2 cups dairy-free whipped topping
INSTRUCTIONS
In food processor, mix together avocados, syrup, lime zest, lime juice and coconut oil until blended.
Spoon filling into pie crust. Refrigerate for 45 to 60 minutes or until set.
To serve, top pie with whipped topping.
Products