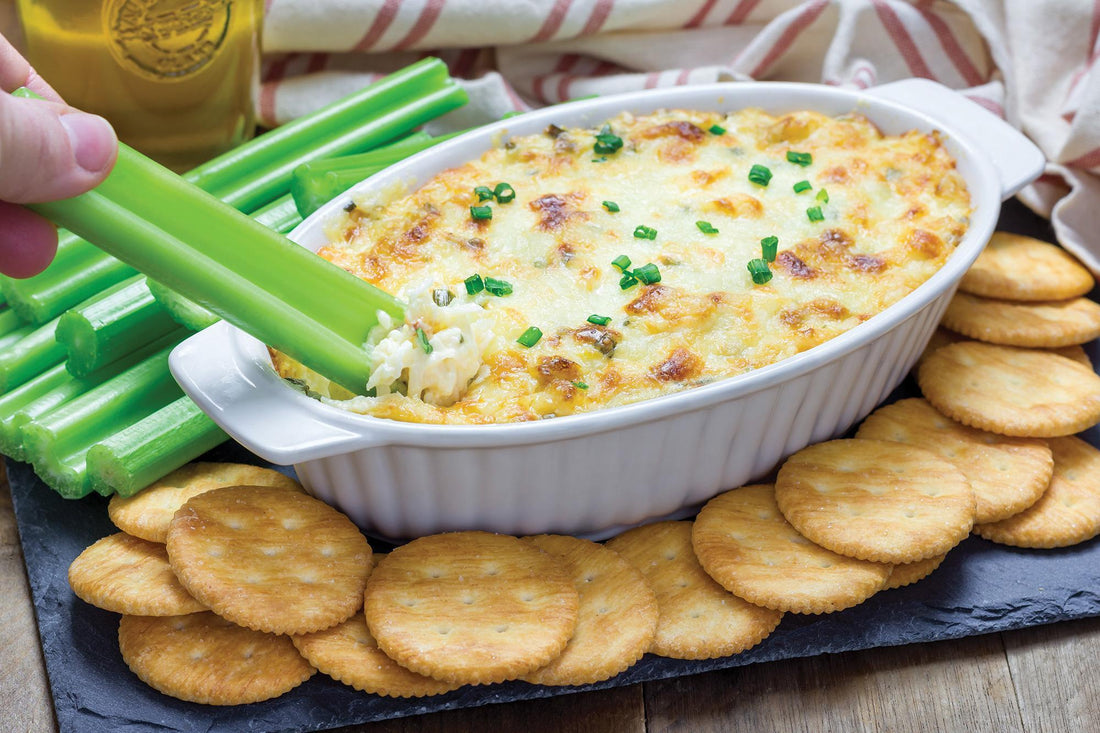 The better for you dip you can't resist.
INGREDIENTS
3/4 cup reduced fat sour cream
1 cup low fat (shredded Swiss cheese)
1 cup Walden Farms Thousand Island Dressing
1 cup sauerkraut
1 lb. shredded corned beef
INSTRUCTIONS
Heat oven to 325 degrees.
Grease an 8"x8" or similar sized baking dish.
In a bowl, mix sour cream, cheese, Walden Farms Thousand Island Salad Dressing and sauerkraut. Fold in shredded corned beef.
Transfer the mix into the baking dish, and bake for about 25 to 30 minutes.
Serve with veggies or crackers, dip in and enjoy!
NOTES
Save 130 Calories
Save 5g carbs
Save 12g Fats
Save 2g Saturated fats
Save 4g Sugars
Products