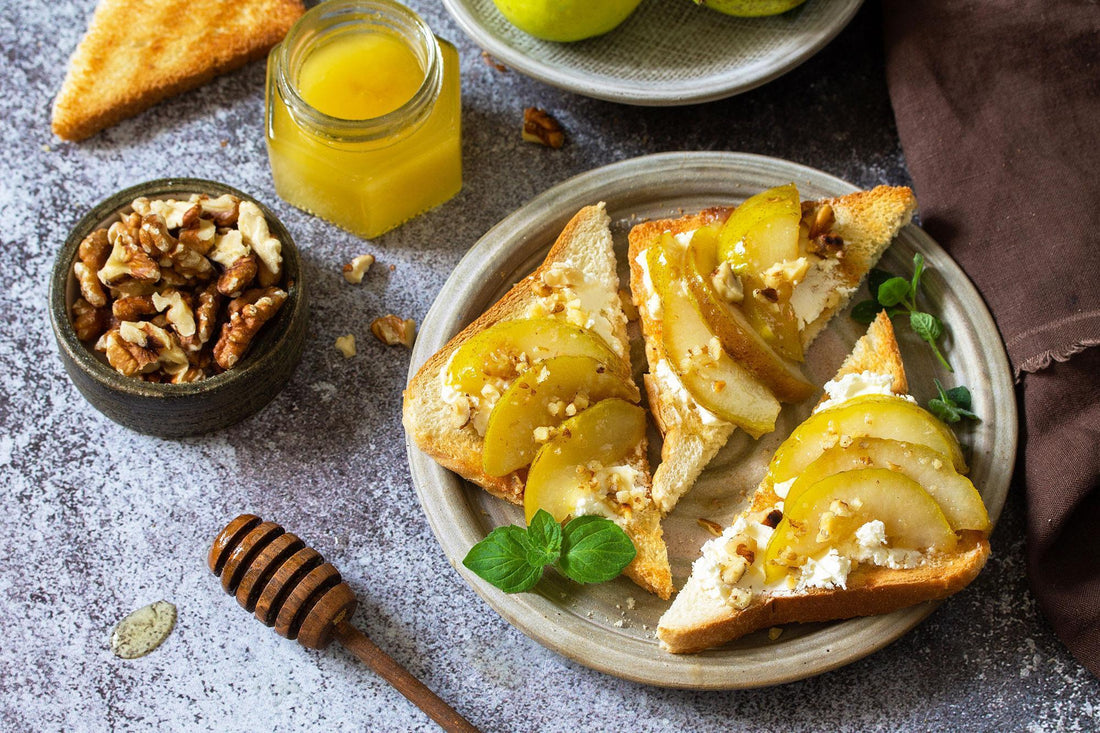 Rise N Shine Breakfast Toast
You'll really want to propose this toast. Yum!
INGREDIENTS
1 medium pear (, peeled, cored & diced)
1/3 cup reduced fat ricotta cheese
2 tbsp Walden Farms Pancake Syrup
1 slice of honey wheat or whole wheat bread
1 tbsp toasted (chopped walnuts)
INSTRUCTIONS
Place pear on a baking sheet, and broil on high until it starts to char.
Toast bread.
Mix the ricotta with Walden Farms Pancake Syrup, and spread on toasted bread.
Place pear on top, and finish with walnuts.
Short on time? Use canned pears.
NOTES
Save 140 Calories
Save 26g carbs
Save 16g Sugars
Products