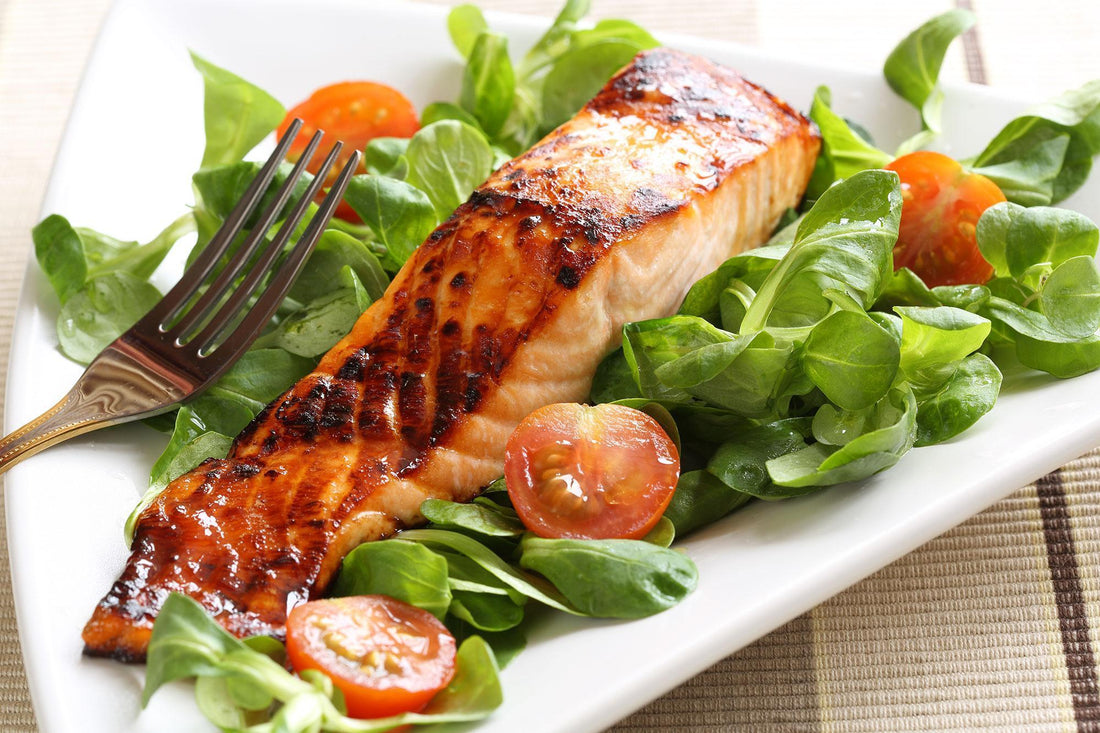 Reel in a healthy and delicious fish recipe!
INGREDIENTS
1/2 cup Walden Farms Sesame Ginger Dressing
1 salmon fillet
3 sliced lemon rings
INSTRUCTIONS
Marinate salmon in ¼ cup dressing for 20 minutes; discard excess marinade
Baste fillet with ¼ cup dressing while grilling
Grill fish side down 8 to 12 minutes for 1 inch thick fillet.
Turn fish half way through grilling.
Serve with lemon….so healthy & delicious.
NOTES
Per serving
Save 570 Calories
Save 120g Carbs
Save 10g Fat
Save 80g Sugars
Products