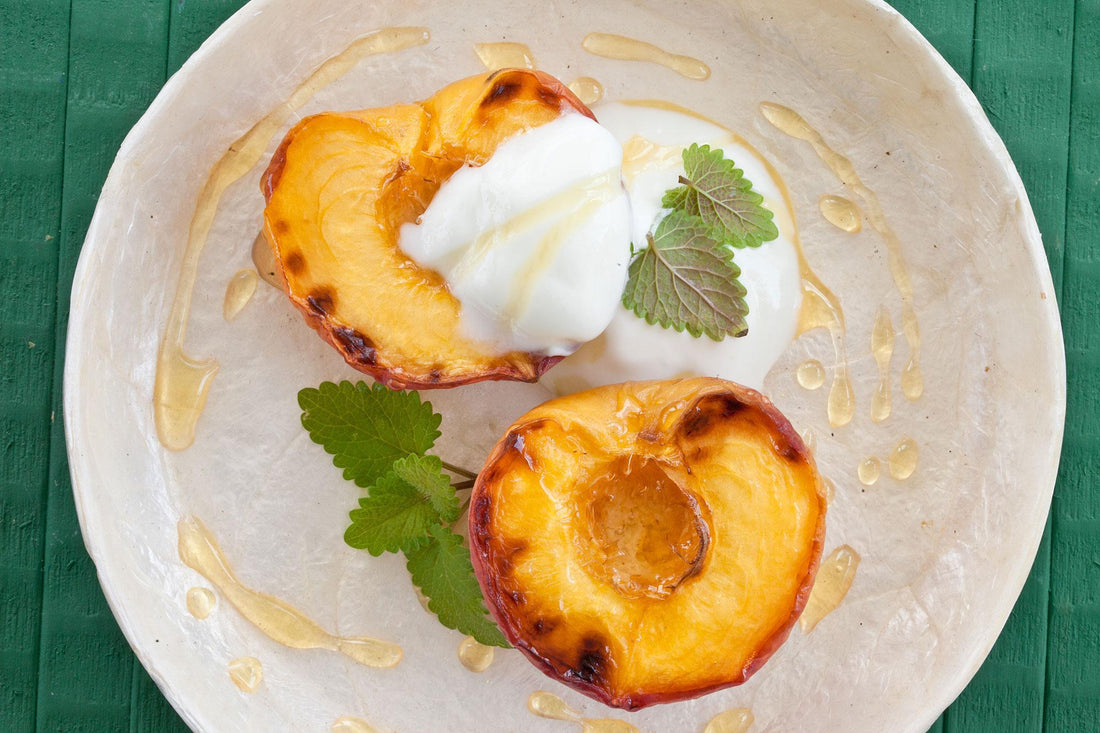 Who says you can't grill a scrumptious dessert?
INGREDIENTS
1/4 cup Walden Farms Balsamic Vinaigrette
1/4 cup Walden Farms Pancake Syrup
1/2 cup Walden Farms Marshmallow Dip
1 peach (, pitted and halved)
1 sprig of mint
INSTRUCTIONS
Brush peach halves with Balsamic Vinaigrette while grilling
Grill peach halves until marks appear and until knife point easily pierces peach.
Top with Marshmallow Dip, mint sprig and drizzle with Pancake Syrup. Yum!
NOTES
Per serving
Save 896 Calories
Save 170g Carbs
Save 24g Fat
Save 132g Sugars
Products