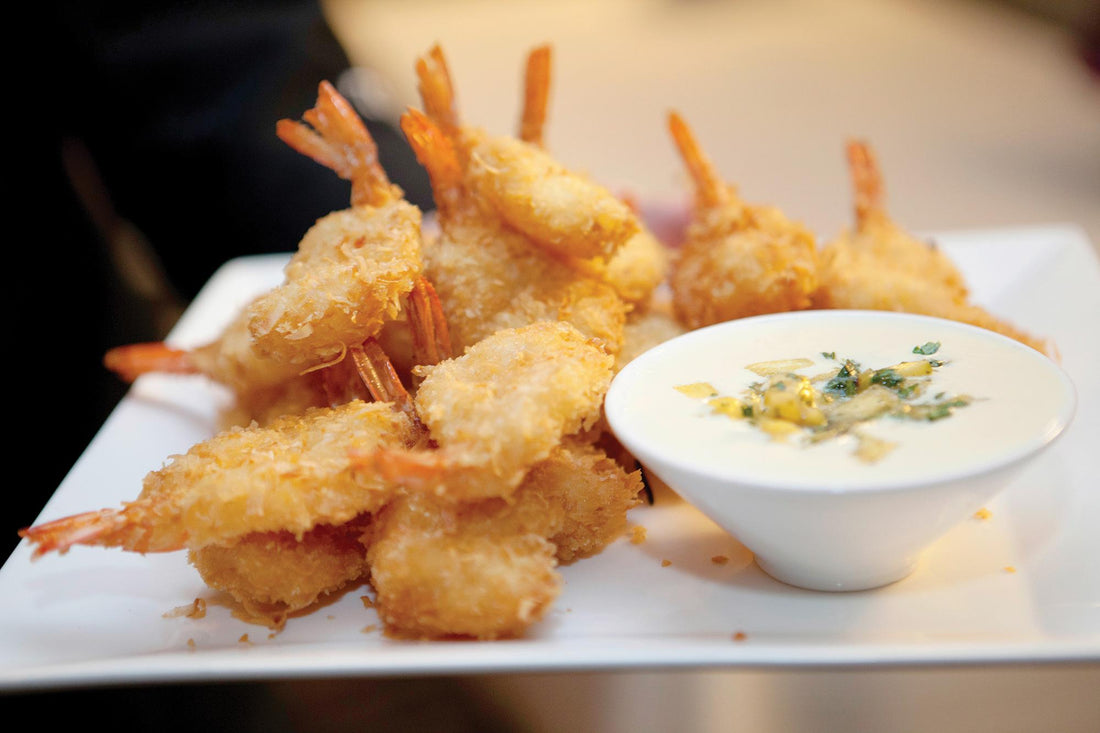 Crispy Cauliflower Breaded Shrimp
The Shrimp lover's dream come true!
INGREDIENTS
1 1/2 cups finely grated cauliflower
3 tbsp Parmesan cheese
14 large shrimp (; peeled and deveined)
4 tbsp Walden Farms Honey Dijon Dressing
1 tbsp vegetable oil
INSTRUCTIONS
Heat oven to 350 degrees.
Cover baking sheet with parchment paper.
In a bowl, mix cauliflower with Parmesan cheese.
Coat shrimp with Walden Farms Honey Dijon Dressing, then toss into the cauliflower mixture, in a nonstick skillet, heat oil and cook shrimp one minute on each side.
Transfer shrimp to baking sheet, and bake about 10 minutes.
NOTES
Save 140 Calories
Save 6g Carbs
Save 13g Fat
Save 2g Saturated Fat
Save 6g Sugars
Products