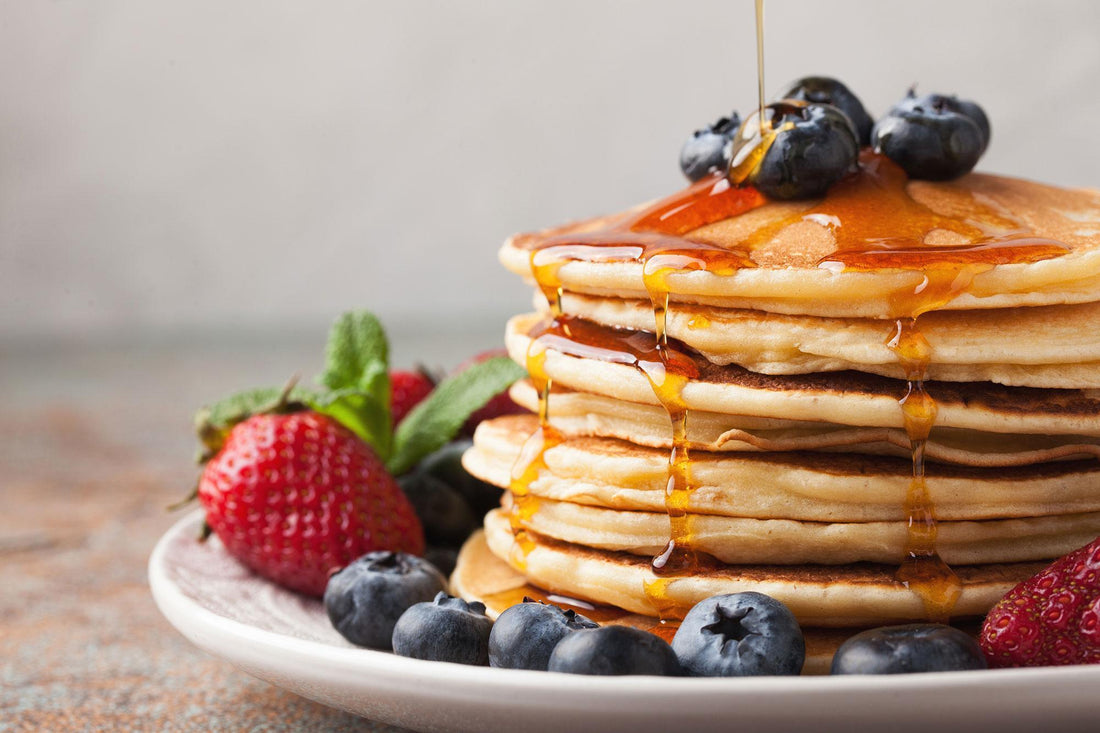 Healthy Start Protein Pancakes
Wake up with a smart choice.
INGREDIENTS
2 tbsp Walden Farms Maple Walnut Syrup (or Walden Farms Pancake Syrup)
1/4 cup old fashioned oats
1/4 cup cottage cheese
1/2 scoop protein powder
4 egg whites
3/4 cup mixed berries
INSTRUCTIONS
Blend oats, cottage cheese, protein powder and eggs until a batter forms.
Pour into a non-stick pan and cook until pancake edges start to brown, then flip to brown other side.
Serve with mixed berries and top with Walden Farms Syrup.
Enjoy! Makes 3-4 pancakes.
NOTES
Save 104 calories
Save 26g Carbs
Save 16g Sugars
Products