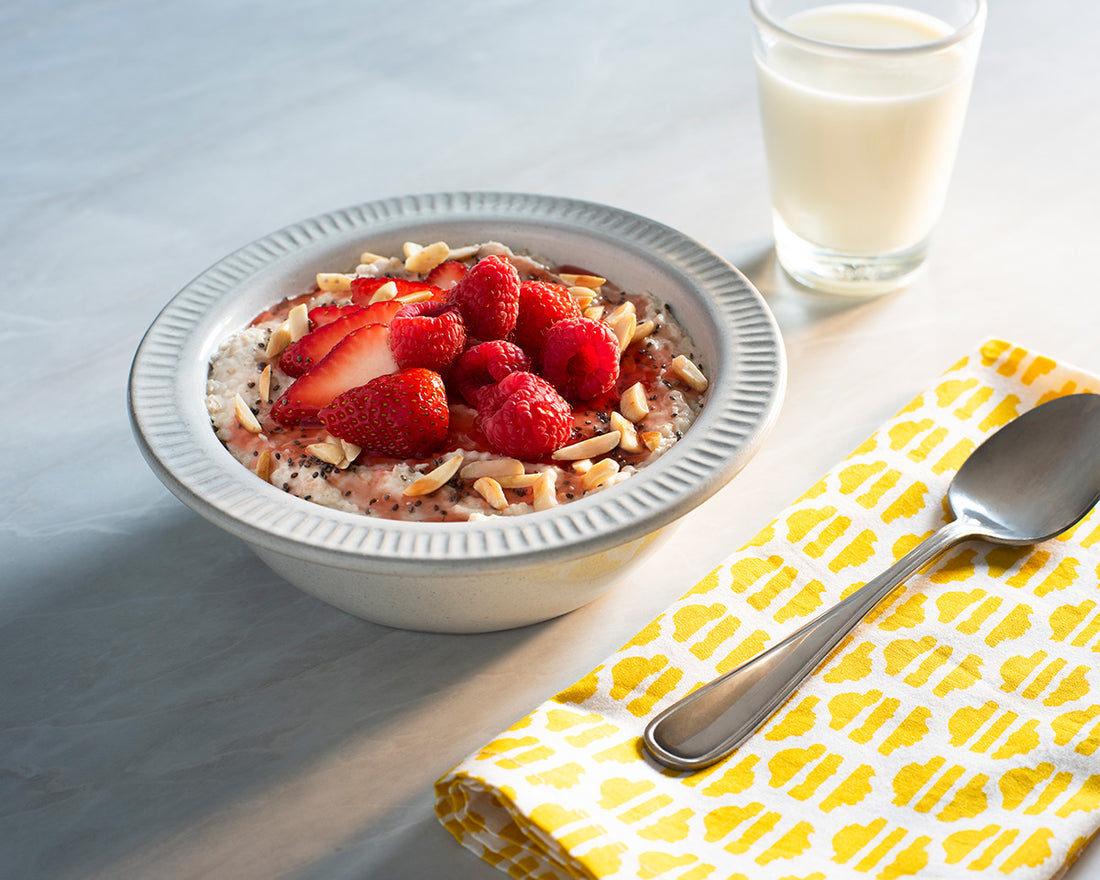 Strawberry Superfood Oatmeal Bowl
This breakfast bowl will help you power through any day!
INGREDIENTS
1 cup light coconut milk
1 cup gluten-free rolled oats
Pinch salt
1/2 cup Walden Farms Strawberry Syrup (, divided)
2 cups sliced fresh strawberries
1/2 cup fresh raspberries
1/4 cup toasted slivered almonds (, optional)
1/4 cup chia seeds (, optional)
INSTRUCTIONS
In saucepan set over medium-high heat, bring 1 cup water to boil. Stir in coconut milk; bring to simmer. Stir in oats and salt.
Reduce heat to low; cook, stirring occasionally, for 6 to 8 minutes or until tender. Stir in half of the strawberry syrup. Cover and let stand for 2 minutes.
Divide among 4 shallow bowls. Top with strawberries, raspberries, almonds and chia seeds, if desired. Drizzle with remaining strawberry syrup.
NOTES
Tip: Boost the oatmeal with ground flax seeds if desired.
Nutrition Facts
Per serving
Calories 200
Fat 8g
Saturated Fat 2.5g
Cholesterol 0mg
Sodium 140mg
Carbohydrate 28g
Fiber 7g
Sugars 8g
Protein 6g
WW SmartPoints = 7
Products