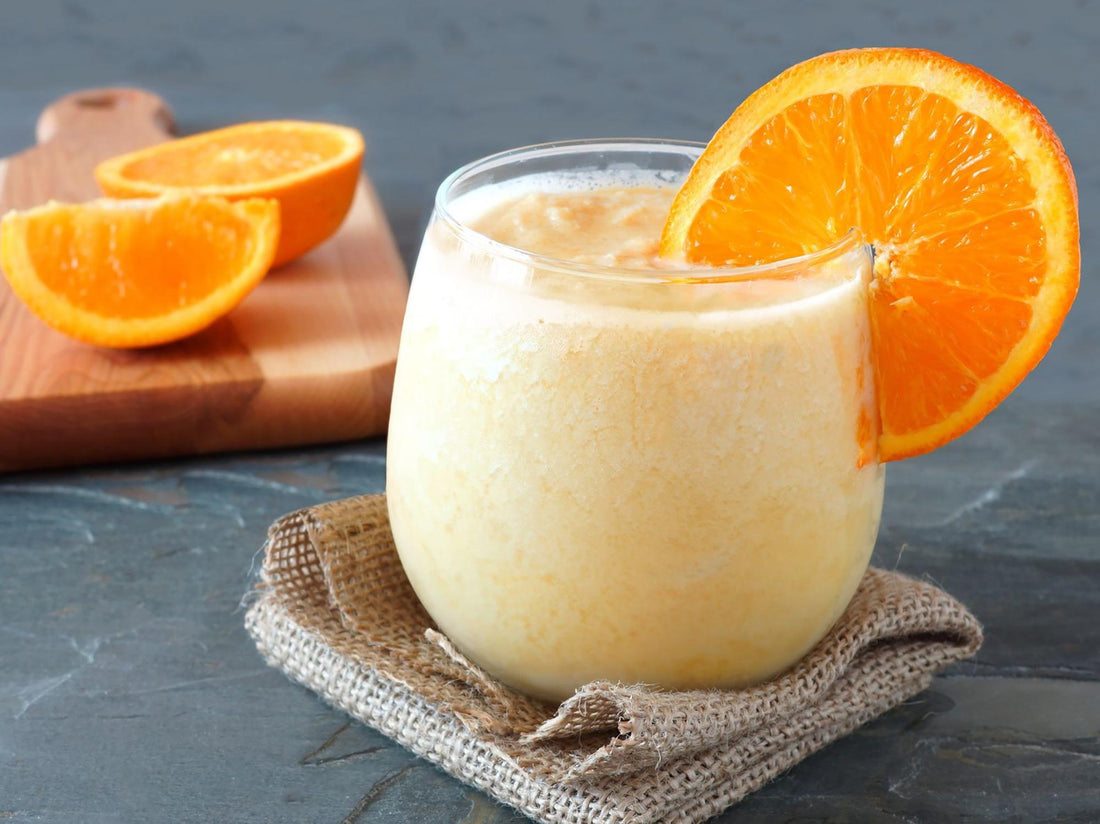 Orange Creamsicle Smoothie
A fruity, creamy treat for you to cool down and relax.
INGREDIENTS
1/3 cup fat free yogurt
1/2 cup fat free milk
1 banana (, sliced)
10 ice cubes
1/4 cup Walden Farms Orange Marmalade
1/4 cup Walden Farms Marshmallow Dip
1 orange slice
INSTRUCTIONS
Combine first four ingredients in a blender, and blend until smooth.
Add remaining ingredients & blend again until frothy, top with orange slice, then relax.
NOTES
Per serving
Saves 408 Calories
Saves 102g Carbs
Save 70g sugars
Products