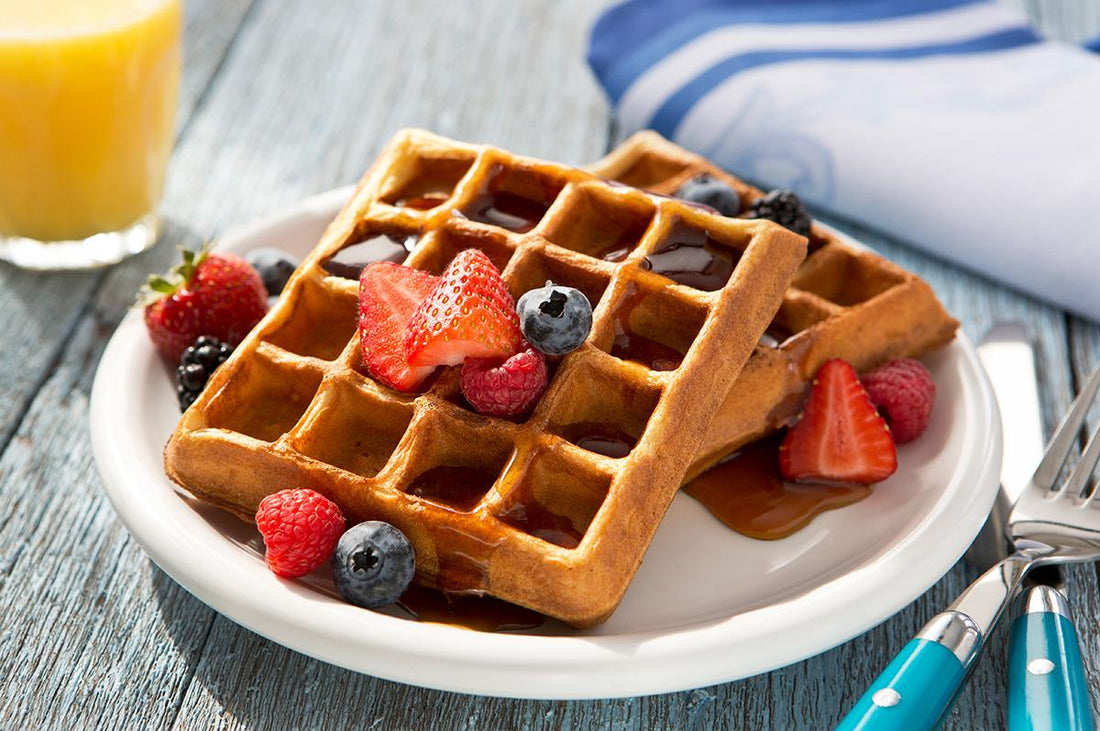 Farm House Waffles with Raspberries
Start your day "The Walden Way"
INGREDIENTS
2 tbsp Walden Farms Maple Walnut Syrup (or Original Pancake Syrup)
1 cup pancake mix
3/4 cup milk
1 egg
2 tbsp oil
1/4 cup raspberries
INSTRUCTIONS
Heat waffle iron.
Combine ingredients, stirring until lumps disappear. For best results allow batter to rest for 4 to 5 minutes before cooking.
Pour desired amount of batter into lightly greased waffle iron.
Bake until desired browning, or steam stops.
Top with raspberries and enjoy!
Not enough time, used frozen waffles.
NOTES
Save 104 Calories
Save 26g Carbs
Save 16g Sugar
Products